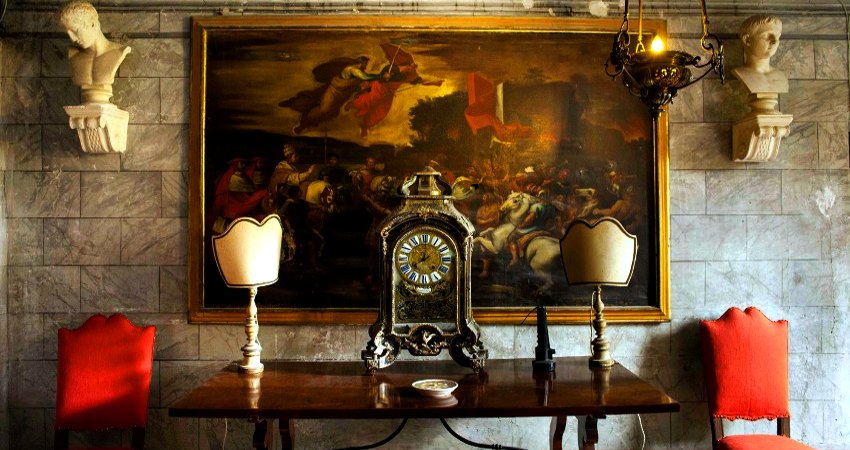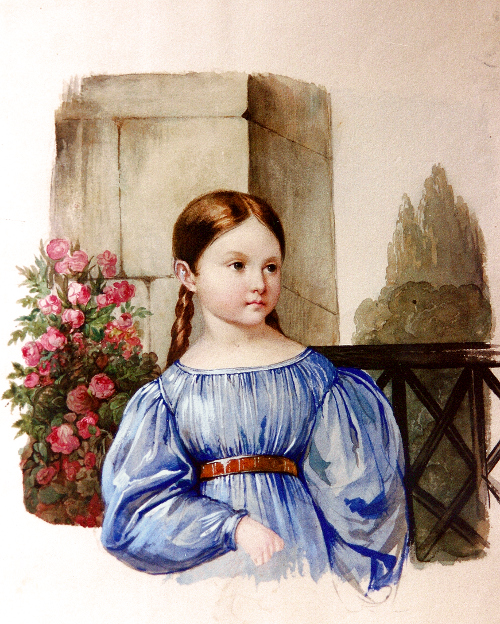 Julie Charlotte Pauline Zénaïde Laetitia Désirée Bartholomée del Gallo Bonaparte, soon called simply Giulia, was born in 1830 and died in Rome in 1900. She was the patroness of a literary circle first in Paris and then in Rome, and at Mandela, near Rome; here she hosted in the summer season her European intellectual and artist friends on their Grand Tour to Italy, mostly the directors and pensionnaires of the Academie de France in Rome.
After her death her meticolous diary became of historical interest. Many important facts and famous people, politicians, artists and intellectuals of her time, both in Rome and Paris (she spent her days at the court of the Emperor Napoleon III, her cousin), are recorded and described in it from her point of view.
Her educated upbringing and the fact of being the daughter and grand daughter of highly intellectual and anglophile Bonapartes, brothers and nephews of Napoleon, influenced her activities and life.
A Bonaparte family in Italy
Her father, Charles Lucien, was a publishing, internationally recognized scientist (also in the United States) still famous today for his comparative studies in zoology and botany.
He was raised in Italy and here he stood out as a liberal politician in favour of the Roman Republic, despite the French connection (the Pope was allied to the king of France); after the defeat of the Republican army, he stayed for a while in England, then he was allowed to repatriate in France, where he became the Director of the Jardin des Plantes (botanical garden) of Paris and a foreign member of the Royal Swedish Academy of Sciences.
Charles Lucien was the son of Lucien Bonaparte, brother of Napoleon, himself a politician and man of letters, who published works on Etruscan and Ancient Roman art and refused to divorce his wife, Alexandrine de Bleshamps, as Napoleon wanted him to make a dinastic marriage. While fleeing to the United States, Lucien was captured by the English and brought to England, where he led an active literary life and became an anglophile.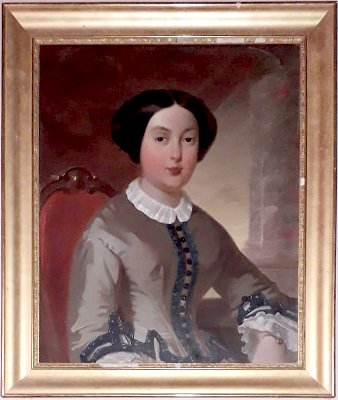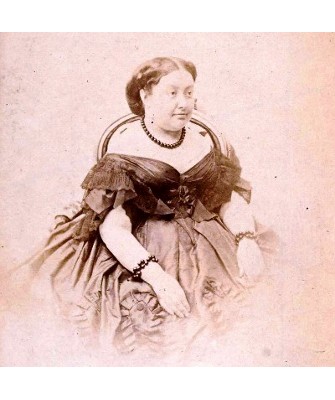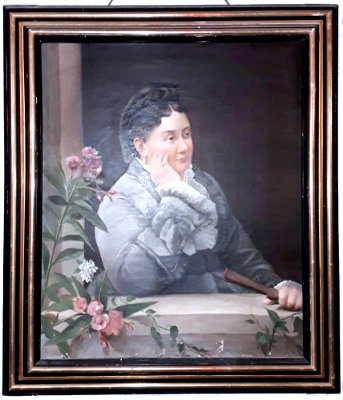 Julie's mother, Zénaïde, Princess of France, Canino and Musignano, was the elder daughter of Joseph Bonaparte and Julie Clary. Joseph had been the king of Naples and then of Spain, and built one of the most beautiful and important landscaped gardens in the United States, at Point Breeze, Philadelphia. Joseph too, in fact, left for the United States after Napoleon's capture by the English, but wanted to lead his own independent life.
A truly Roman Bonaparte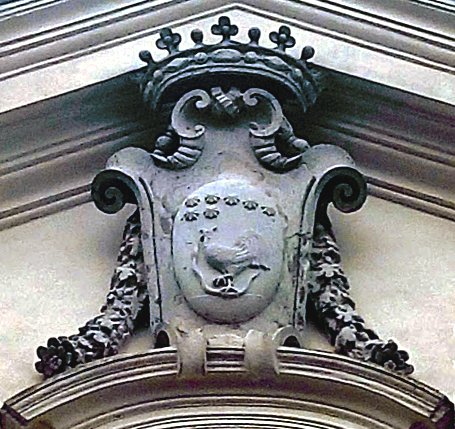 In Rome, where she had her brother Lucien Cardinal of Santa Pudenziana and of San Lorenzo in Lucina, Julie married the Roman Marquis Alessandro Gaetano Carlo del Gallo di Roccagiovine, whose family seat is at Mandela.
Mandela's grounds and countryside were considered to be one of the new picturesque ideal views of the 18th century, consacrated as such by the German painter Jacob Phillip Hackert (1737-1808) in his ten views of the countryside around Horace's summer villa (the Latin poet Horace), all around Mandela, which Corot, Goethe and Lord Byron came to see, draw or write about.
Julie and her husband Alessandro bordered with oaks, cypresses and horse chestnuts, the ideal views loved by Hackert, turning them into a naturally landscaped parkland in the English style, as the fashion set by Capability Brown. They also built a romantic wood with paths and open spaces, with its own microclimate, for summer enjoyment. All of which we can still appreciate today.