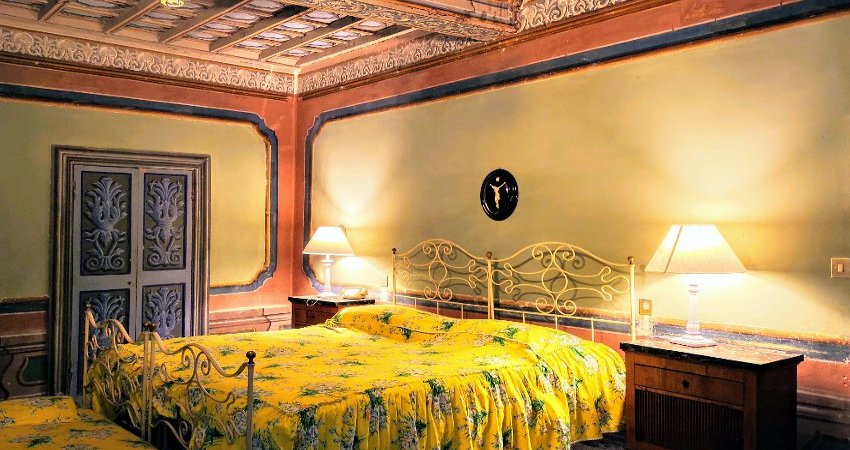 The jardin d'hiver with frescoes of the views around the fortress was added in the 19th century to by-pass the Renaissance rooms which opened directly one into the other. It faces the private garden, which is a formal garden, with exclusive use of it, and where it is possible to eat outside.
The wing may be rented only staffed. The ground floor is disabled friendly as there are no steps into the house and the bathrooms are comfortable for this use too.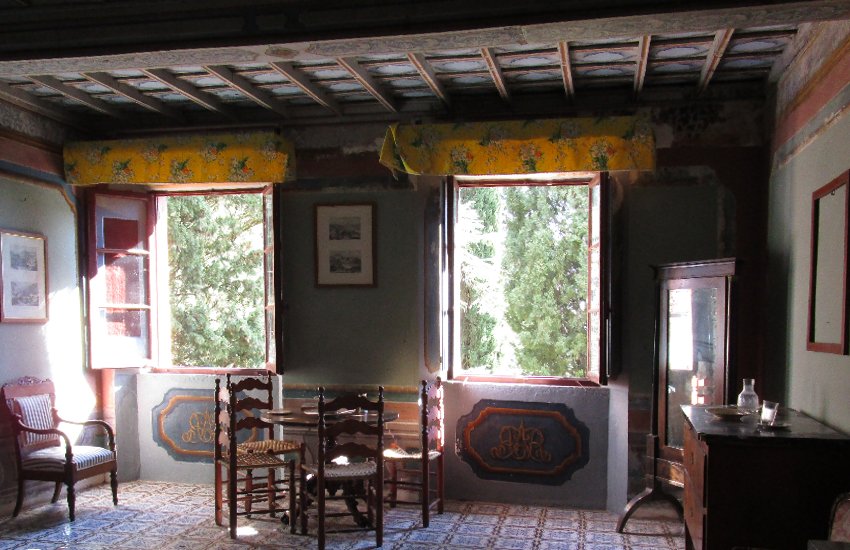 On the ground floor: there is a dining room, two sitting rooms and the jardin d'hiver itself is another sittingroom and there are nine bedrooms and a kitchen. Disabled or the elderly may be taken up the carriage ramp in a small car.
It sleeps up to 18. It has nine double bedrooms, mostly decorated in the 19th century and six bathrooms. Four bedrooms have bathrooms en suite. It is wonderfully cool in summer because of the ancient stone walls. On the ground floor there is a room of the Middle Ages which was frescoed in the 19th century with scenes of the three musqueteers.
Exclusive use of formal garden,
Private access to park, Romantic wood, grounds and the olive orchards.
---
Gallery
19th Century Wing