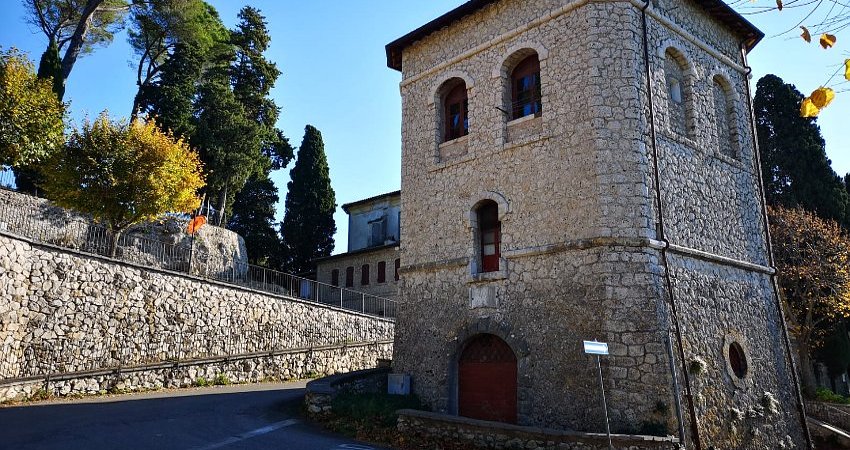 This is an architectural folly built in stone in the 19th century, called Torre Giulia. It is on the square opposite the castle and the church of Saint Vincent Ferrer. It was most probably built to host the guests of Julie Bonaparte's literary salon, in order to look over the view where the Latin poet Horace used to walk and the same view which was immortalised as the ideal view in the 18th century by the German painter Hackert (1737-1807). Just below the tower the French philosoper Ernest Renan (1823-1892), who was a friend and frequent guest at Mandela, drew a small garden for his meditation, which today needs restoration. Some of Renan's books, which were sometimes not apreciated by the Inquisition at the time, are still kept in the castle on a hidden bookshelf with a label called "Index". Julie Bonaparte had made friends with Renan in Paris when she lived at court with her cousin Napoleon III.
The apartment is on the first floor and has two bedrooms, one bathroom with shower, fitted kitchen with sofa, dining room.
Access from the road. Private access to park, Romantic wood, grounds and the olive orchards.
Guests will be given a map of park and grounds.
Due to the steep stone staircase between floors it is not normally recommended for small children.
Ask for availability in the period of your interest
---
Gallery
The Stone Tower