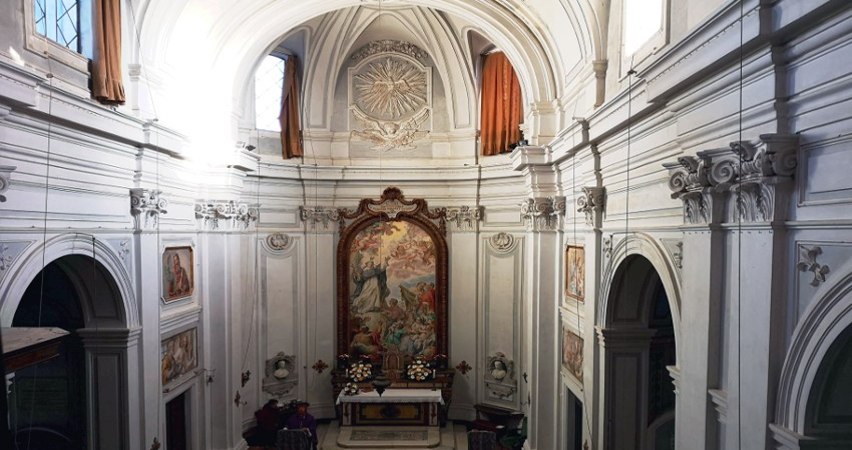 The Catholic church of Saint Vincent Ferrer (1350-1419) is dedicated to the Spanish Dominican preacher from Valencia, Spain, to whom over 80 miracles are attributed. The Saint, like St. Catherine of Siena, also persuaded the Pope in Avignon to go back to Rome. He is famous for his role in the politics of the time, relevantly contributing to the appointment of Ferdinand I to the throne of Spain.
St. Vincent died in Vannes, France, 1419. He is the patron saint of the City and the Kingdom of Valencia, as well of the Valencian Community and Archdiocese. Additionally, he is the patron saint of the Nuñez–Sanchez family, too.
The church was commissioned in 1726 by Vincenzo Nuñez Sanchez; he came from a well known Portuguese and Spanish family of bankers of the 17th and 18th century, who were the Marquesses of Mandela before the present del Gallo di Roccagiovine family. The Nuñez–Sanchez are also renowned for their palace near the Spanish Steps in Rome (now palazzo Nuñez-Torlonia), which passed into Bonaparte hands and later to the Torlonia family.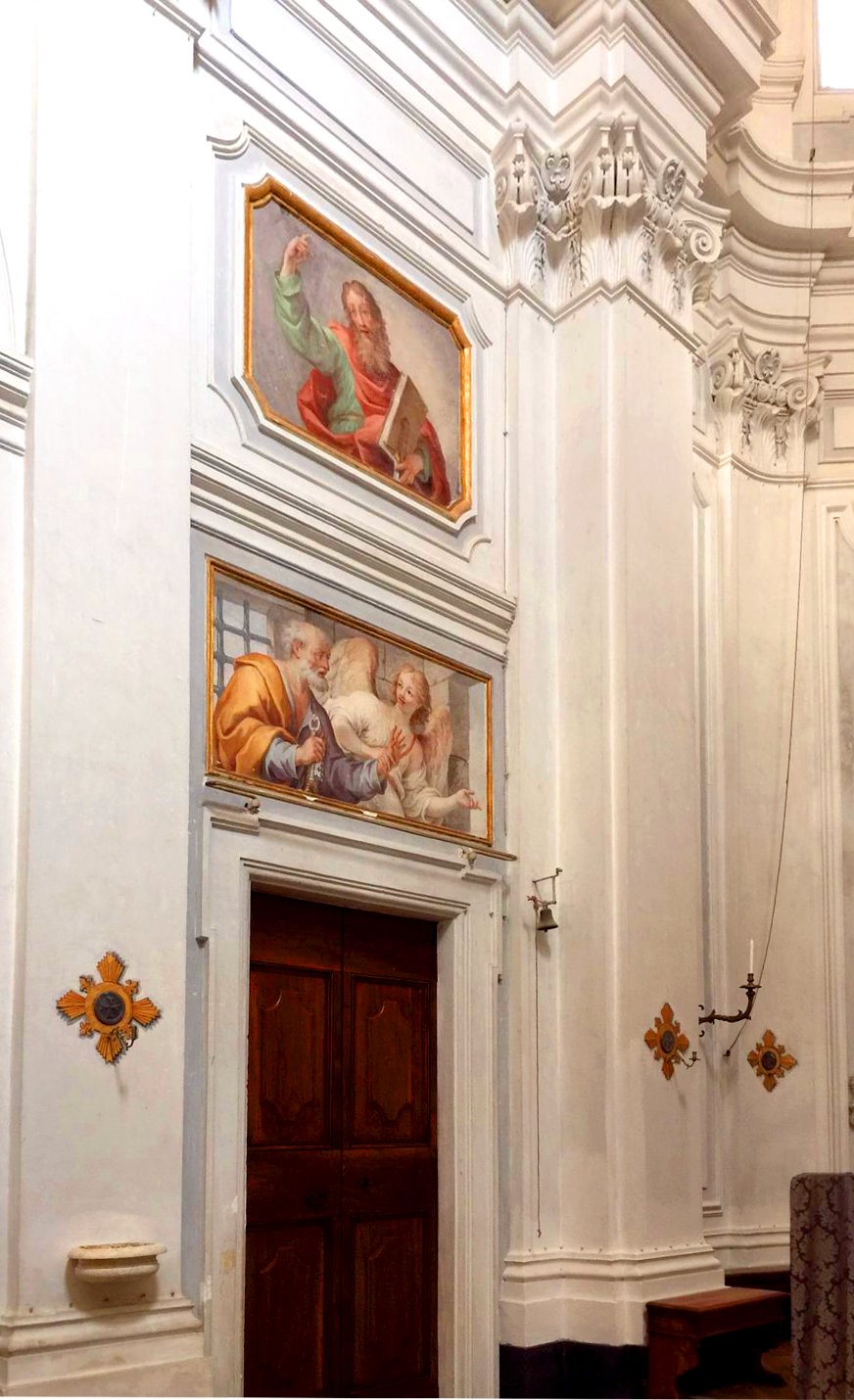 The works in Borgo Mandela ended in 1730, and gave life to a little baroque jewel in the middle of the Roman countryside.
Designed by architect Girolamo Teodoli, the building was enriched by frescoes portraying the Saint; those aside the altars by Michelangelo Cerruti, the one on the central altar is by Giovanni Odazzi.
In the first side chapel on the left, there is one of the first statues ever dedicated to Mary after the declaration of the dogma of the Immaculate Conception in 1854. On the last side chapel on the right, a black Virgin Mary, thought to have been the original Loreto statue when it was missing.
The Relic of the Holy Cross has been donated to the Church dedicated to Mary at Trajan's Forum (SS. nome di Maria al Foro Traiano), where it is going to be placed in a crystal altar together with some particles of the relics of the Apostles James the Less and Philip, given by the Basilica of SS. Apostoli (where the two Apostles are buried with other martyrs of the Roman period).
There is also a wall painting in the second side chapel on the left, of St. Dominic; this was painted by Albert Besnard, a French artist and a guest of Julie del Gallo Bonaparte during his Grand Tour.
Beneath the church is the crypt, with the tombs of members of the Nuñez Sanchez and the del Gallo families. Oreste Braschi, last of princely Roman family who owned Hadrian's Villa at the end of the 18th century, is also buried there.
The Church opens once a month, normally on the second Sunday of the month, for the village Mass, open to everyone. It is consecrated for Mass and weddings, and it is licensed for civil weddings (also in other places of the castle). There are 90 seats.