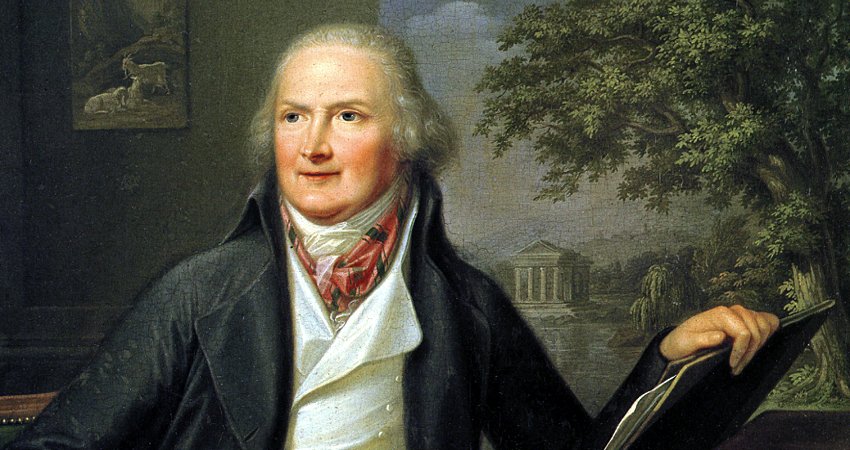 The German painter Jakob Philipp Hackert (1737-1807) spent a relevant part of his life in Italy, where he visited many parts of the Country. When he was in Rome, he often left the town to stay in Mandela.
Indeed, he painted some of his most beautiful landscapes here.
We know something about his life because Johann Wolfgang von Goethe wrote the first biography of Hackert in 1811; they became friends when Hackert was in Naples, as a court painter (for Ferdinand I of the Two Siciles), and Goethe visited the town in 1786.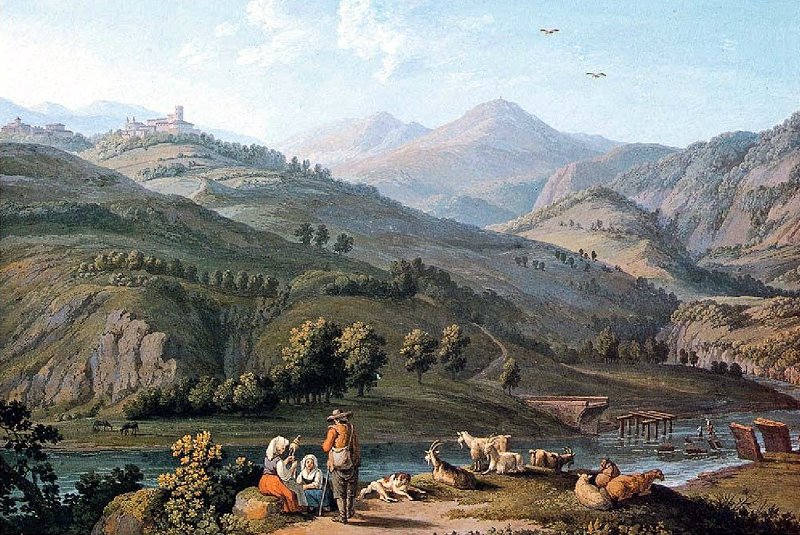 Having seen his drawings around the Aniene River Valley, especially around Mandela, Sir William Hamilton suggested to the King of Naples to call Hackert to be the court painter, and there he painted some his most beautiful views. The Queen of Naples sent Hackert again to the Aniene River Valley and to Mandela to paint some scenes that she would donate as a gift to her sister Marie Antoniette of France. The same views were then reproduced in etchings for the King of Sweden, Gustav III, and because of their success where reproduced again in smaller versions.